Locksmiths Alicante Repair Change Locks Opening Doors Alicante Urgent
Locksmiths Alicante Repair Change Locks Opening Doors Alicante Urgent ✅ Our services are urgent openings, lock change, opening safes, repair metal blinds, motorized blinds local, etc.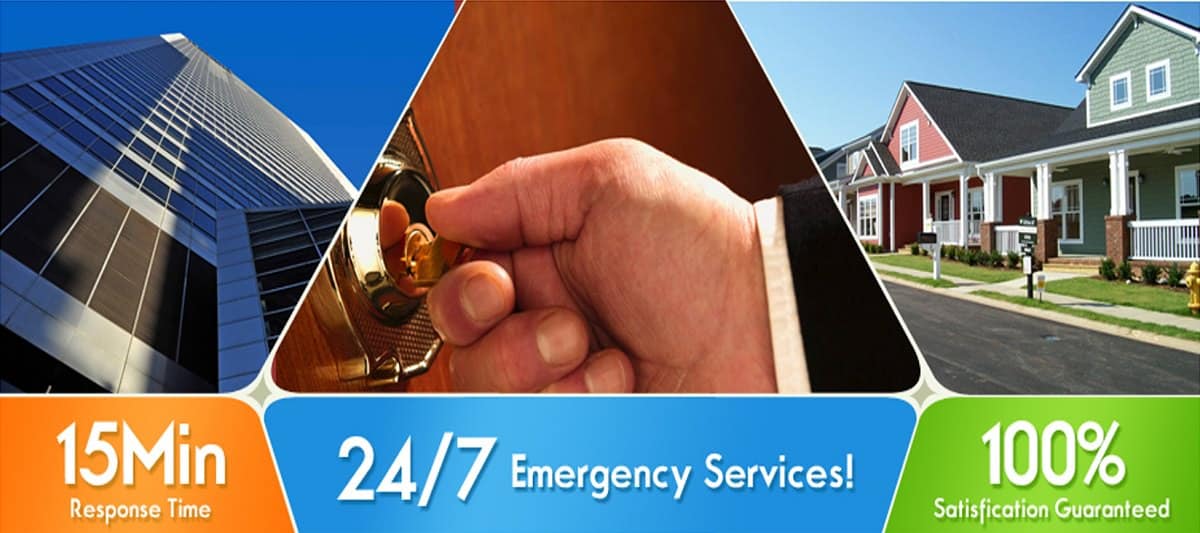 At
Locksmiths Alicante
we are a team of locksmiths located in the province of Alicante with more than 10 years solving all kinds of problems, such as broken locks, lost keys and security. We have technicians in ALL the municipalities of the province of Alicante. If you are looking for a professional locksmith in Alicante that is punctual, that is available 365 days a year and that is also cheap, then it is time for you to contact our agency.
Some of our locksmith services are:
Door opening: If something characterizes us as locksmiths, it is our ability to open doors, and in our agency you and your family will have real specialists. We open all types of gates, safes, vehicle doors and locks in general. Change of locks: Here you can find the best brands of locks on the market;
Tesa
,
Ezcurra
,
Fichet
or
Azbe
. We install and repair all kinds of locks, springs and other anti-theft security pieces.
Locksmiths Alicante 24 hours
Have you lost your keys? Is your lock not working? Not sure how to open the door? Don't you want to spend all your money on repair services? Well, don't worry, we are a team of locksmiths co-workers available 24 hours a day to attend to all your problems. We attend all kinds of emergencies every day of the year, and yes, this also includes holidays, since a problem with a gate, lock or keys needs an immediate response. In case of emergencies with damaged locks or lost keys we are the best option, stop wasting time and call us, in minutes you will be attended by one of our professional locksmiths. Our service is 100% guaranteed thanks to our extensive experience in the sector, we work with high quality materials; locks, entrances, blinds, safes and much more. If you ask for us, you will find a long list of satisfied customers, thanks to our human talent and the prices we offer. We trust our locksmith team, we are a team that seeks to solve problems efficiently, 24 hours a day. This means that at any time of the day you will have at your disposal a locksmith trained to make changes of locks, bowlers, installation of security doors, armored and anti squat gates. You can count on any of our locksmiths regardless of the time and date on the calendar, our lock change service is available 24 hours a day, 365 days a year.
Cheap locksmiths Alicante
If you are looking for low prices, then you have come to the right place, here we offer you the cheapest locksmith rates in Alicante. For years our company has been concerned with offering an economic and quality service, guaranteeing that any citizen of Alicante can have a professional locksmith at any time of the day. In this sense, if you have a problem with the lock of your home or office, you will not have to worry about spending thousands of euros. Call us and we will immediately help you solve your problem without having to worry about paying an exorbitant price. We offer you a specialized service at low cost, this will allow you to save for any other type of repair that you need to do at home. Only here will you have at your disposal locksmiths specialized in safes, locks for doors, shutters and / or gates, vehicle locks, padlocks, key management and many more. We have everything you need to open any type of entrance to the capital of Alicante, our service is also available for hotels, restaurants, banks, schools, hospitals, companies and even car workshops. Our locksmiths are trained to solve simple problems like changing a lock or complex jobs like installing a business security system.
Locksmiths Alicante Price
If you are looking for a locksmith service at a great price, then you don't need too much information; Get in touch with us and enjoy a specialized locksmith paying the lowest rate in the sector. Let any of our professional locksmiths take care of your problems at home, in Alicante you will not find a lower price than this. Before going anywhere else, take a tour of our web portal and check all our prices without any commitment. Ask for your budget right now. Get in touch with us through our customer service line or by writing to us through our addresses. Our service will put an end to your problems permanently, for this you will only need to pay a small fee.
Our Alicante locksmith service specializes in:
Opening doors. Lost and cloning of keys. Changes of broken or damaged locks. Change of combination in the keys. Padlock repair and opening. We open and install bowlers. We open and install safes. Installation of armored porches. Installation of metal shutters. Keyless lock cylinder change. Inexpensive budget for any lock installation or repair.
Training of bowlers in Alicante
Today it is difficult to find a locksmith with proven experience in training bowlers. However, in our locksmiths agency in the Catalan city you can find professionals who will take care of the technical problems you have with the cylinder of your lock. To do this, we use up-to-date tools, but the best part is that you won't have to pay a lot of money for this service. Thanks to this and to the quality of parts that our locksmiths use, we have achieved good results in all our work.
Key copies and training in Alicante
If you want to avoid the confusion or clutter of having to carry many keys everywhere, it is convenient that you hire one of our locksmiths specialized in key training. This service will allow you to create a master key, with which you can open all the locks in your house without problems. But having a single key is not always a good idea, so we recommend you make a copy of your keys, so that both you and your family have control over home security. If you are looking for a service specialized in keys and locks, here you will find everything you need, we are a professional group of locksmiths that has helped thousands of people in the city of Alicante for more than a decade.
Replacement and maintenance of locks in Alicante
Locks are mechanisms made of metal whose objective is to prevent strangers from entering our home or office. In this sense, to avoid being the victim of a robbery, the best solution is to have a locksmith who has the ability to change and / or maintain all your locks. In Alicante we have true experts in the replacement and care of your locks. What are you waiting for? Get in touch with us and take care of you and your family easily and quickly. "Locksmiths Alicante Repair Change Locks Opening Doors Alicante Urgent"