Locksmith Alicante Repair Change Locks Opening Doors Alicante Urgent
Locksmiths Alicante Repair Change Locks Opening Doors Alicante Urgent ✅ Our services are urgent openings, lock change, opening safes, repair metal blinds, motorized blinds local, etc.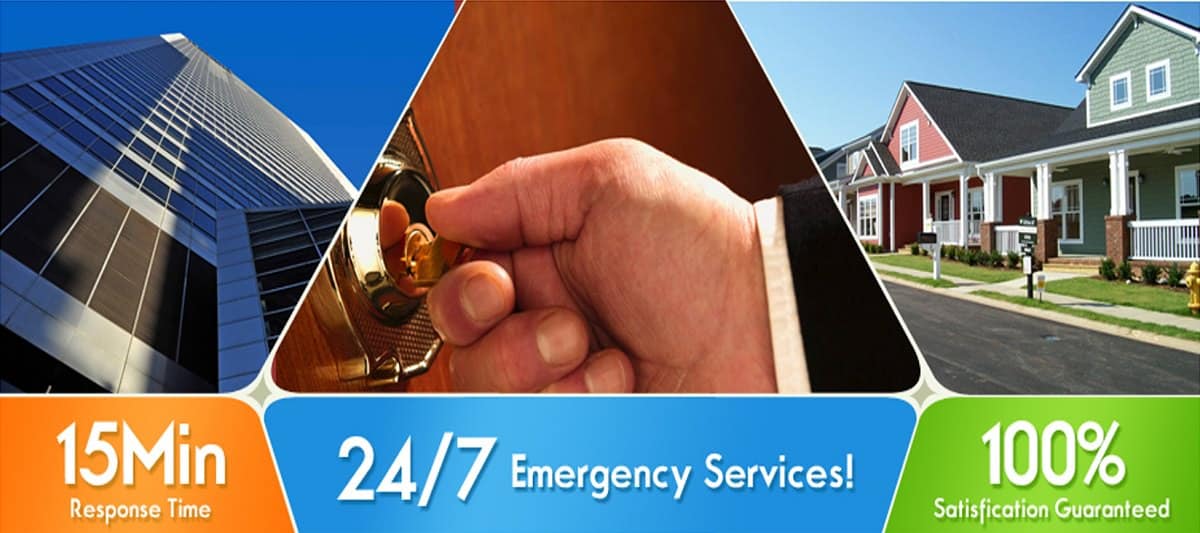 At Locksmiths Alicante we are a team of locksmiths located in the province of Alicante with more than 10 years solving all kinds of problems, such as broken locks, lost keys and security. We have technicians in ALL the municipalities of the province of Alicante.
If you are looking for a professional locksmith in Alicante that is punctual, that is available 365 days a year and that is also cheap, then it is time for you to contact our agency.
Repairing or changing door locks is an important aspect of home security. If you're looking to repair or change your door locks, here are the steps you can follow:
1. Assess the Lock: First, determine whether the lock truly needs repair or if it's better to replace it. If the lock is damaged beyond repair or if you're concerned about security, replacing the lock might be a better option.
2. Gather Materials: For repair, you might need tools like screwdrivers, lubricants, and replacement parts (if available). For replacement, you'll need a new lockset, which typically includes the lock cylinder, latch mechanism, strike plate, and keys.
3. Repairing Locks: If the lock is sticking, not turning smoothly, or has a loose part, you can try the following steps:
Use a silicone-based lubricant to lubricate the lock mechanism.
Tighten any loose screws or parts using the appropriate screwdriver.
If the key isn't turning properly, try gently wiggling it while turning.
4. Changing Locks: If you decide to replace the lock, follow these steps:
Purchase a new lockset that fits your door. Make sure it's suitable for your door's thickness and the type of door (e.g., exterior, interior).
Remove the old lock by unscrewing the screws on the interior side of the door.
Disconnect the old lockset from the latch mechanism and remove it.
Install the new lockset by inserting the lock cylinder and latch mechanism through the appropriate holes in the door.
Secure the lockset with screws, ensuring it's snug but not over-tightened.
Install the strike plate on the door frame, aligning it with the latch mechanism.
Test the lock's operation with the door open and closed to make sure it's working properly.
Ensure the door locks smoothly and the keys turn without resistance.
5. Test and Adjust: After repairing or replacing the lock, test it several times to make sure it operates smoothly. If you notice any issues, adjust the alignment, lubrication, or parts as needed.
6. Maintain Regularly: To prolong the life of your door locks, perform regular maintenance. Lubricate the lock mechanisms annually and tighten any loose screws to prevent further issues.
If you're not comfortable with DIY repairs or lock replacement, consider hiring a professional locksmith to ensure proper installation and security. They can provide expert advice, repair, or replace locks for you.
Some of our locksmith services in Alicante are:
Door opening: If something characterizes us as locksmiths, it is our ability to open doors, and in our agency you and your family will have real specialists. We open all types of gates, safes, vehicle doors and locks in general.
Change of locks: Here you can find the best brands of locks on the market; Tesa, Ezcurra, Fichet or Azbe. We install and repair all kinds of locks, springs and other anti-theft security pieces.
Certainly! Locksmiths offer a range of services related to locks, keys, and security systems.
Here are some common locksmith services you can expect:
1. Lock Installation and Repair: Locksmiths can install and repair various types of locks, including deadbolts, doorknob locks, electronic locks, and more. They can ensure proper alignment, security, and functionality.
2. Key Cutting and Duplication: Locksmiths can create duplicate keys for existing locks or cut new keys if you've lost your original ones. They can also cut keys for various types of locks, such as house locks, car locks, and padlocks.
3. Lock Rekeying: If you're concerned about security but don't want to change the entire lock, locksmiths can rekey your locks. Rekeying involves changing the internal pins of the lock so that old keys no longer work, and new keys are needed.
4. Emergency Lockout Services: Locksmiths offer emergency services for situations where you're locked out of your home, car, or business. They can help you regain access quickly and without damaging your property.
5. Security Upgrades: Locksmiths can provide advice and services to upgrade your home or business security. This may include installing high-security locks, smart locks, security systems, and more.
6. Master Key Systems: For commercial properties, locksmiths can create master key systems that allow different levels of access for various employees while maintaining overall security.
7. Safe Services: Locksmiths can help with safe installation, combination changes, and repairs. They can also assist if you've forgotten the combination to your safe.
8. Automotive Locksmith Services: Locksmiths can help with car-related issues, such as unlocking cars, replacing lost car keys (including transponder keys and remote keys), and repairing ignition locks.
9. Electronic Lock Systems: As technology advances, locksmiths are skilled in installing and maintaining electronic lock systems, keyless entry systems, and biometric locks.
10. Consultation and Security Audits: Locksmiths can assess your property's security and offer recommendations to improve it. They can conduct security audits and suggest measures to make your home or business more secure.
Remember that locksmiths often specialize in specific areas, so you may want to find a locksmith who offers the particular services you need. When hiring a locksmith, it's essential to choose a reputable and licensed professional to ensure quality work and protect your security.
Locksmiths Alicante 24 hours
Have you lost your keys? Is your lock not working? Not sure how to open the door? Don't you want to spend all your money on repair services?
Well, don't worry, we are a team of locksmiths co-workers available 24 hours a day to attend to all your problems.
We attend all kinds of emergencies every day of the year, and yes, this also includes holidays, since a problem with a gate, lock or keys needs an immediate response.
In case of emergencies with damaged locks or lost keys we are the best option, stop wasting time and call us, in minutes you will be attended by one of our professional locksmiths.
Our service is 100% guaranteed thanks to our extensive experience in the sector, we work with high quality materials; locks, entrances, blinds, safes and much more.
If you ask for us, you will find a long list of satisfied customers, thanks to our human talent and the prices we offer.
We trust our locksmith team, we are a team that seeks to solve problems efficiently, 24 hours a day.
This means that at any time of the day you will have at your disposal a locksmith trained to make changes of locks, bowlers, installation of security doors, armored and anti squat gates.
You can count on any of our locksmiths regardless of the time and date on the calendar, our lock change service is available 24 hours a day, 365 days a year.
Locksmiths that offer 24-hour services are commonly referred to as "emergency locksmiths." These locksmiths provide assistance round the clock, including during weekends and holidays, for urgent situations such as lockouts, lost keys, break-ins, and other security-related issues.
Here are some key points to consider when seeking the services of a 24-hour locksmith:
1. Urgent Situations: Emergency locksmiths are available to help you during unexpected situations, such as being locked out of your home, car, or business, regardless of the time of day or night.
2. Services Provided: Emergency locksmiths offer a range of services, including lockout assistance, key replacements, broken key extraction, lock repairs, rekeying, and more. They are equipped to handle various types of locks, including residential, commercial, and automotive.
3. Response Time: A reliable 24-hour locksmith should have a quick response time to ensure that you get the assistance you need promptly, especially during emergency situations.
4. Licensing and Credentials: Verify that the emergency locksmith you choose is licensed, insured, and bonded. This provides assurance that you're dealing with a legitimate and qualified professional.
5. Transparent Pricing: Before hiring an emergency locksmith, ask about their pricing structure, including any additional fees for emergency services or after-hours work. Make sure you understand the costs upfront to avoid surprises.
6. Customer Reviews and Reputation: Check online reviews and testimonials to gauge the reputation and quality of service provided by the emergency locksmith. A reputable locksmith will have positive feedback from satisfied customers.
7. Local Presence: Choose a locksmith that operates in your local area. This can help ensure a quicker response time and reduce the chances of dealing with unscrupulous locksmiths from outside your region.
8. Verify Identification: When the locksmith arrives, ask for identification and confirmation of their affiliation with the locksmith company you contacted.
9. Clear Communication: Ensure that the locksmith provides clear information about the services they will perform, the estimated time it will take, and the total cost involved.
10. Keep Contact Information Handy: Having the contact information of a trusted 24-hour locksmith saved in your phone or written down can be helpful in case of emergencies.
In urgent situations, it's important to remain calm and prioritize your safety. Choosing a reputable and reliable emergency locksmith can help you resolve lock-related issues quickly and efficiently.
Cheap locksmiths Alicante
If you are looking for low prices, then you have come to the right place, here we offer you the cheapest locksmith rates in Alicante.
For years our company has been concerned with offering an economic and quality service, guaranteeing that any citizen of Alicante can have a professional locksmith at any time of the day.
In this sense, if you have a problem with the lock of your home or office, you will not have to worry about spending thousands of euros.
Call us and we will immediately help you solve your problem without having to worry about paying an exorbitant price.
We offer you a specialized service at low cost, this will allow you to save for any other type of repair that you need to do at home.
Only here will you have at your disposal locksmiths specialized in safes, locks for doors, shutters and / or gates, vehicle locks, padlocks, key management and many more.
We have everything you need to open any type of entrance to the capital of Alicante, our service is also available for hotels, restaurants, banks, schools, hospitals, companies and even car workshops.
Our locksmiths are trained to solve simple problems like changing a lock or complex jobs like installing a business security system.
Locksmiths Alicante Price
If you are looking for a locksmith service at a great price, then you don't need too much information; Get in touch with us and enjoy a specialized locksmith paying the lowest rate in the sector.
Let any of our professional locksmiths take care of your problems at home, in Alicante you will not find a lower price than this.
Before going anywhere else, take a tour of our web portal and check all our prices without any commitment. Ask for your budget right now.
Get in touch with us through our customer service line or by writing to us through our addresses.
Our service will put an end to your problems permanently, for this you will only need to pay a small fee.
While I can provide general information about locksmith services, I don't have access to real-time data or specific pricing information for locksmith services, as prices can vary greatly based on location, services offered, time of day, complexity of the job, and other factors.
However, I can offer some tips to help you find affordable locksmith services without compromising on quality:
1. Research and Compare: Research multiple locksmith companies in your area and compare their services and pricing. Look for established, reputable companies with positive customer reviews.
2. Obtain Quotes: Contact several locksmiths and request quotes for the specific services you need. Be clear about the details of the job to get accurate quotes.
3. Avoid Suspiciously Low Prices: Be cautious of locksmiths that offer unusually low prices, as they might not provide quality service or could engage in unethical practices.
4. Ask About Additional Charges: Inquire about any additional fees that might be associated with the service, such as emergency service fees, travel charges, or charges for after-hours work.
5. Verify Credentials: Make sure the locksmith is licensed, insured, and bonded. This ensures that you're dealing with a legitimate professional.
6. Check for Hidden Costs: Ask the locksmith if there are any hidden costs or charges that might arise during the course of the job.
7. Get Recommendations: Ask friends, family, and colleagues for recommendations for locksmiths they've had positive experiences with.
8. Look for Special Offers: Some locksmiths offer special promotions, discounts, or packages for certain services. Check if any current offers can help you save money.
9. Ask for Identification: When the locksmith arrives, ask for identification and proof that they are from the company you contacted.
10. Avoid Locksmith Scams: Be cautious of locksmiths who arrive in unmarked vehicles, can't provide clear information about their company, or pressure you into unnecessary services.
Remember that while it's important to find affordable locksmith services, prioritizing quality and professionalism is equally important to ensure the security and functionality of your locks.
Our Alicante locksmith service specializes in:
Opening doors. Lost and cloning of keys. Changes of broken or damaged locks. Change of combination in the keys. Padlock repair and opening. We open and install bowlers. We open and install safes. Installation of armored porches. Installation of metal shutters. Keyless lock cylinder change. Inexpensive budget for any lock installation or repair.
It sounds like you're offering a locksmith service that specializes in a particular area. If you could provide more specific information about the services your locksmith business specializes in, I'd be glad to offer relevant information and advice.
Some common areas of specialization within the locksmith industry include:
Residential Locksmith Services: Focusing on homes and residential properties, offering services such as lock installation, repair, rekeying, key duplication, and home security system installation.

Commercial Locksmith Services: Specializing in businesses and commercial properties, providing services like high-security lock installation, master key systems, access control systems, and emergency lockout assistance for businesses.

Automotive Locksmith Services: Specializing in automotive lock and key solutions, including car key replacement, key duplication, ignition repair, transponder key programming, and emergency vehicle lockout assistance.

Security System Installation: Offering services related to installing and maintaining security systems, surveillance cameras, access control systems, and electronic locks for homes and businesses.

Emergency Locksmith Services: Providing 24/7 emergency assistance for lockouts, lost keys, and other urgent situations requiring immediate access to properties.

Keyless Entry Systems: Specializing in installing and maintaining electronic keyless entry systems, smart locks, and biometric access control systems.

Safe Services: Focusing on safe installation, repair, combination changes, and unlocking safes when combinations are lost or forgotten.

High-Security Locks: Offering high-security lock solutions that provide advanced protection against unauthorized access and tampering.

Restricted Key Systems: Creating and managing restricted key systems that offer enhanced security by controlling key duplication and access.

Security Audits and Consulting: Providing security assessments, audits, and consulting services to evaluate and improve the security of homes, businesses, and properties.

Specialized Locks: Dealing with unique locks used in specific industries, such as industrial locks, healthcare facility locks, and government-grade locks.
Since your locksmith service specializes in a specific area, it's essential to highlight your expertise and the range of services you offer within that specialization. Providing high-quality service, maintaining professionalism, and offering excellent customer service are key factors to success in the locksmith industry.
Duplicates of bowlers in Alicante
Today it is difficult to find a locksmith with proven experience in training bowlers.
However, in our locksmiths agency in the Catalan city you can find professionals who will take care of the technical problems you have with the cylinder of your lock.
To do this, we use up-to-date tools, but the best part is that you won't have to pay a lot of money for this service.
Thanks to this and to the quality of parts that our locksmiths use, we have achieved good results in all our work.
If you could provide more context or information about what you mean by "bowlers locks," I would be happy to help you with any information or guidance you're seeking. Whether it's related to lock types, duplication processes, or any other aspect, feel free to provide more details, and I'll do my best to assist you.
Key copies and duplicates in Alicante
If you want to avoid the confusion or clutter of having to carry many keys everywhere, it is convenient that you hire one of our locksmiths specialized in key training.
This service will allow you to create a master key, with which you can open all the locks in your house without problems.
But having a single key is not always a good idea, so we recommend you make a copy of your keys, so that both you and your family have control over home security.
If you are looking for a service specialized in keys and locks, here you will find everything you need, we are a professional group of locksmiths that has helped thousands of people in the city of Alicante for more than a decade.
Key copies and duplicates are commonly made by locksmiths to provide additional keys for locks, whether it's for convenience or as a backup.
Here's what you need to know about key copies and duplicates:
1. Key Copies vs. Duplicates:
Key Copy: A key copy is a replica of an existing key. It's made by duplicating the cuts and patterns of the original key onto a blank key.
Duplicate Key: The terms "duplicate key" and "key copy" are often used interchangeably. Both refer to creating a new key based on an existing one.
2. Why Make Key Copies:
Convenience: Having extra key copies is useful for family members, roommates, or trusted individuals who need access to your property.
Emergency Backup: If you ever lose your original key, having a spare can be a lifesaver, especially if you're locked out.
3. Getting Key Copies:
Locksmiths: Professional locksmiths offer key copying services. They have the equipment and expertise to accurately duplicate keys.
Hardware Stores: Many hardware stores and home improvement centers offer key copying services using automated machines.
4. Key Copying Process:
Provide the original key to the locksmith or the automated machine.
The locksmith or machine will place a blank key into the machine.
The machine reads the cuts and patterns on the original key and replicates them onto the blank key.
The duplicate key is cut and shaped according to the original key's specifications.
5. Factors to Consider:
Accuracy: Professional locksmiths generally provide more accurate key copies than automated machines.
Key Quality: Cheap or low-quality blank keys might not work well or could damage locks over time.
Security: If you're copying keys for security-sensitive areas, like your home, consider getting high-security or restricted keys that are harder to duplicate without authorization.
6. Restricted Keys:
Some locksmiths offer restricted key systems. These keys have additional security features to prevent unauthorized duplication.
To get copies of restricted keys, you might need to provide authorization from the key system owner or locksmith.
7. Tips:
Test the key copy before leaving the store or locksmith to ensure it works smoothly.
Keep your original key and duplicates in a safe and secure place.
Label or mark your key copies for easy identification.
When getting key copies or duplicates, choose a reputable locksmith or reliable key-cutting service to ensure the accuracy and security of your keys. If you're concerned about security, consult with a locksmith about high-security options or restricted key systems.
Replacement and maintenance of locks in Alicante
Locks are mechanisms made of metal whose objective is to prevent strangers from entering our home or office.
In this sense, to avoid being the victim of a robbery, the best solution is to have a locksmith who has the ability to change and / or maintain all your locks.
In Alicante we have true experts in the replacement and care of your locks. What are you waiting for? Get in touch with us and take care of you and your family easily and quickly.
"Locksmiths Alicante Repair Change Locks Opening Doors Alicante Urgent"
Certainly, replacement and maintenance of locks are essential aspects of ensuring the security of your property.
Here's what you need to know about lock replacement and maintenance:
Lock Replacement: Lock replacement becomes necessary for various reasons, such as upgrading security, addressing malfunctioning locks, or changing locks after moving into a new property. Here's how to approach lock replacement:
Assessment: Determine why you need to replace the lock. Is it due to security concerns, wear and tear, or a specific issue like a broken key stuck in the lock?

Choose the Right Lock: Select a lock that suits your needs. Choose from options like deadbolts, doorknob locks, smart locks, and high-security locks. Consider factors such as durability, resistance to tampering, and ease of use.

Purchase the Lock: Buy the new lock from a reputable supplier. Ensure it's the correct size and type for your door.

Installation: Follow the installation instructions provided with the lock or consider hiring a professional locksmith to ensure proper installation.

Testing: After installation, thoroughly test the lock to ensure it works smoothly and provides the desired level of security.
Lock Maintenance: Regular lock maintenance helps extend the lifespan of locks and keeps them functioning optimally. Here are some maintenance tips:
Lubrication: Apply a lubricant designed for locks to the keyhole and moving parts of the lock. This helps prevent sticking and ensures smooth operation.

Cleanliness: Keep locks clean by removing dust, dirt, and debris from the keyway. Use a soft brush to clean the keyhole.

Check for Wear: Regularly inspect locks for signs of wear and tear. If you notice any loose parts, rust, or difficulty in turning the key, address the issue promptly.

Key Maintenance: Keep your keys in good condition. Avoid forcing keys into locks or using bent or damaged keys.

Weatherproofing: If your locks are exposed to the elements, consider using a weatherproofing lubricant or cover to prevent rust and corrosion.

Rekeying: Periodically consider rekeying your locks, especially if you've given out keys to multiple people or have moved into a new property. Rekeying ensures that old keys no longer work.

Professional Inspection: Have a professional locksmith conduct a security audit of your property. They can identify vulnerabilities and recommend necessary upgrades.
Remember that while some lock maintenance can be done by homeowners, certain tasks, especially those involving intricate repairs, are best left to professional locksmiths. If you're unsure about lock replacement or maintenance, consulting a qualified locksmith can provide expert guidance and ensure the security of your property.